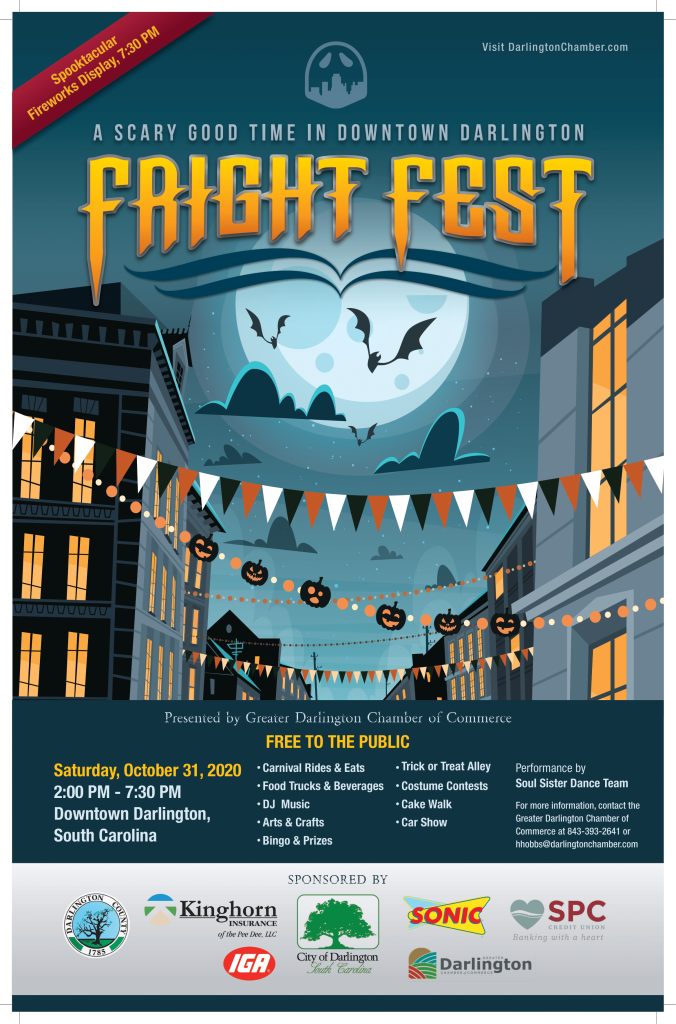 FRIGHT FEST 2020 will be held on Saturday, October 31, 2020 in Downtown Darlington, SC.
Due to COVID-19 we were forced to push FREEDOM FEST back and we are now celebrating Halloween at an event that will make all other Halloween Carnivals rattle their bones in fear. FRIGHT FEST promises to be an event not to miss.
There will be food trucks and food and merchandise vendors, amusement rides, costume contests, cake walks, and the best fireworks display in the Pee Dee area.
Children 12 and below are encouraged to trick or treat at the vendor booths and at the Trick or Treat alley. Adults are encouraged to wear their best Halloween costumes, but we will not allow adults to wear full face masks.
Social Distancing will be practiced and our rides will be sanitized after each rider. COVID-19 masks are encouraged.
ADMISSION is FREE.