Business & Industry Info
Darlington County provides an impressive blend of industry with close proximity to interstates, railway, and seaports.  A large number of industries have located in Darlington County due to the business friendly environment, low costs, and large workforce pool.
Industries:
According to the Darlington County Economic Progress, the manufacturing/transportation industry makes up the largest industry in the state- employing 20% of the population. Followed are healthcare/social assistance and retail/trade. 
Business:
Darlington County is home to several internationally-recognized companies. Major Businesses in Darlington County include: 
Georgia-Pacific: Started in Augusta, Georgia in 1927, Georgia-Pacific is one of the world's leading producers of tissue, pulp, paper, packaging, building products, and related chemicals. The Darlington location manufactures Dixie-brand paper products, and employs 600 employees. This global company has locations in 30 US states.  
Duke Energy Robinson Nuclear Plant: The Robinson plant is located near Hartsville, South Carolina and is also home to the Darlington Combustion Turbine Plant. They employ over 800 employees and power over 500 thousand homes. 
Diamond Hill Plywood: Founded by Sherman Ramsey in 1945, Diamond Hill Plywood is a leading distributor of building materials based in Darlington, South Carolina. Today, the third generation of the Ramsey family leads the company as a major wholesale distributor of building material and construction parts to the retail and industrial market segments. DHP serves customers throughout the Southeast US, with operations in Virginia, Tennessee, and the Carolinas. They distribute to 10 US states. 
Manheim Darlington: Established in 1945 as a wholesale vehicle auction operation, Manheim is North America's leading provider of vehicle remarketing services. 

MPD Electric Cooperative: For more than six decades, Pee Dee Electric has been a leading member of the Darlington community. With corporate offices located in Darlington, South Carolina, Pee Dee Electric is a member-owned cooperative that provides electricity to thousands in the Darlington area.  Marlboro Electric Cooperative, founded in 1939, is based in Bennettsville and provides electric power to Marlboro and Dillon Counties.  In September 2020, Pee Dee Electric and Marlboro Electric announced a new partnership.  The combined service area of MPD Electric Cooperative is the largest geographical territory of any managed cooperatives in the state of South Carolina.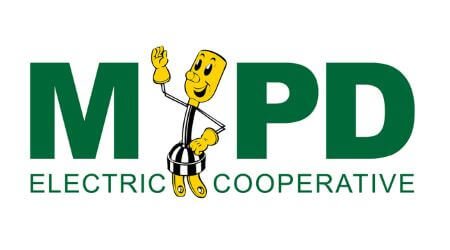 Darlington Veneer: Darlington Veneer Company opened in 1918 as a single ply veneer mill in Darlington, South Carolina. Today, they serve wholesale distributors, fine furniture manufactures, architectural manufactures, and other OEM firms around nationwide. They are one of the oldest manufactures of hardwood plywood products in the US.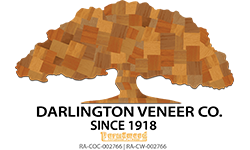 Workforce:
According to the Darlington County Economic Progress, the Darlington County Labor shed draws from Robeson County, North Carolina and the following South Carolina counties: 
Chesterfield
Darlington
Dillon
Florence
Kershaw
Lee
Marlboro
Sumter
More than 200 thousand individuals from the region are employed in Darlington County. The median household income is $41,114. Over 25% of the population aged 25-64 holds a degree from an institution of higher education. South Carolina Works is the state employment agency. The Darlington County office is located in Hartsville.
SC Works Online Services links all of South Carolina's state and local workforce services and resources.  This tool allows employers to post positions, search for candidates and review job market trends.
In 2015, Darlington County was named a South Carolina Work Ready Community, indicating that the county has a trained work force with skills that are in high demand.