Sweet Potato Festival
The longest-running festival in Darlington County, the South Carolina Sweet Potato Festival now attracts audiences of more 27,000 people. The daylong extravaganza includes children's games, crafts, music, live entertainment, a car show and plenty of food, including sweet potato pie! Folks have been packing the festival for a day of family fun since 1983. The event honors the vital role sweet potatoes play in the economy of the Pee Dee.
Sponsored by the Pilot Club of Darlington. Admission is free. Held the second Saturday in October each year on the Public Square in downtown Darlington.

Taste of Darlington
For more than 20 years A Taste of Darlington has been a marquee event on the social calendar in the community. This year's event will feature 17 grillers preparing main courses and over 15 stations featuring hors d'oeuvres and desserts. The annual culinary event benefits the Darlington Downtown Revitalization Association (DDRA) and features some of the best cooks in the Darlington area. Sample various foods, beverages and desserts prepared by local chefs and cooks.  This year's Taste will be held on April 23, 2020 at the Darlington Raceway.
Freedom Fest
Join the Greater Darlington Chamber of Commerce for our 5th annual Freedom Fest at Darlington Raceway – presented by the City of Darlington! The event will include food and beverage vendors, merchandise vendors, kids carnival, live music, and FIREWORKS all at the track Too Tough To Tame.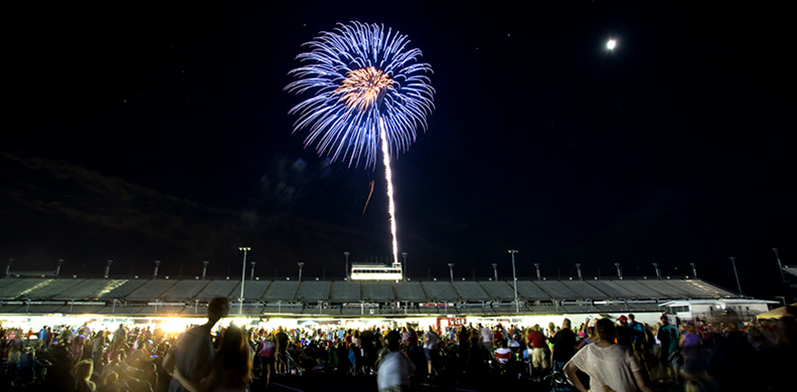 Speed & Feed BBQ Cookoff & Car Show
Darlington Raceway welcomes some of the top barbecue teams in the Southeast to the Pee Dee for the eighth annual Speed & Feed BBQ Cook-off and Car Show on March 13, 2020.
The event, which will be sanctioned by the South Carolina BBQ Association, one of the premier barbecue organizations in the country, will feature top BBQ cook teams vying to win the coveted prize.
Taste of Hartsville
The Taste of Hartsville will be held at the DeLoach Center. Come to the Taste with an empty stomach and an appetite for the nest, mouthwatering delights prepared by local chefs and cooks in celebration of the area's nest cuisine and beverages. Guests will enjoy listening to smooth musical tunes, fellowship with neighbors, and more food than they could possibly eat. Sorry, because libations will be served, no guests under 21 years of age will be admitted.
Lamar Egg Scramble Jamboree
Taste of Lamar, beauty pagenat, parade, car show, fine arts and crafts, food vendors, stage shows, amusements and entertainment.  This year the event runs from April 2 – April 4, 2020.