The Darlington County School District's recently awarded more than $12,000 in scholarships to employees working to earn their initial teaching certification.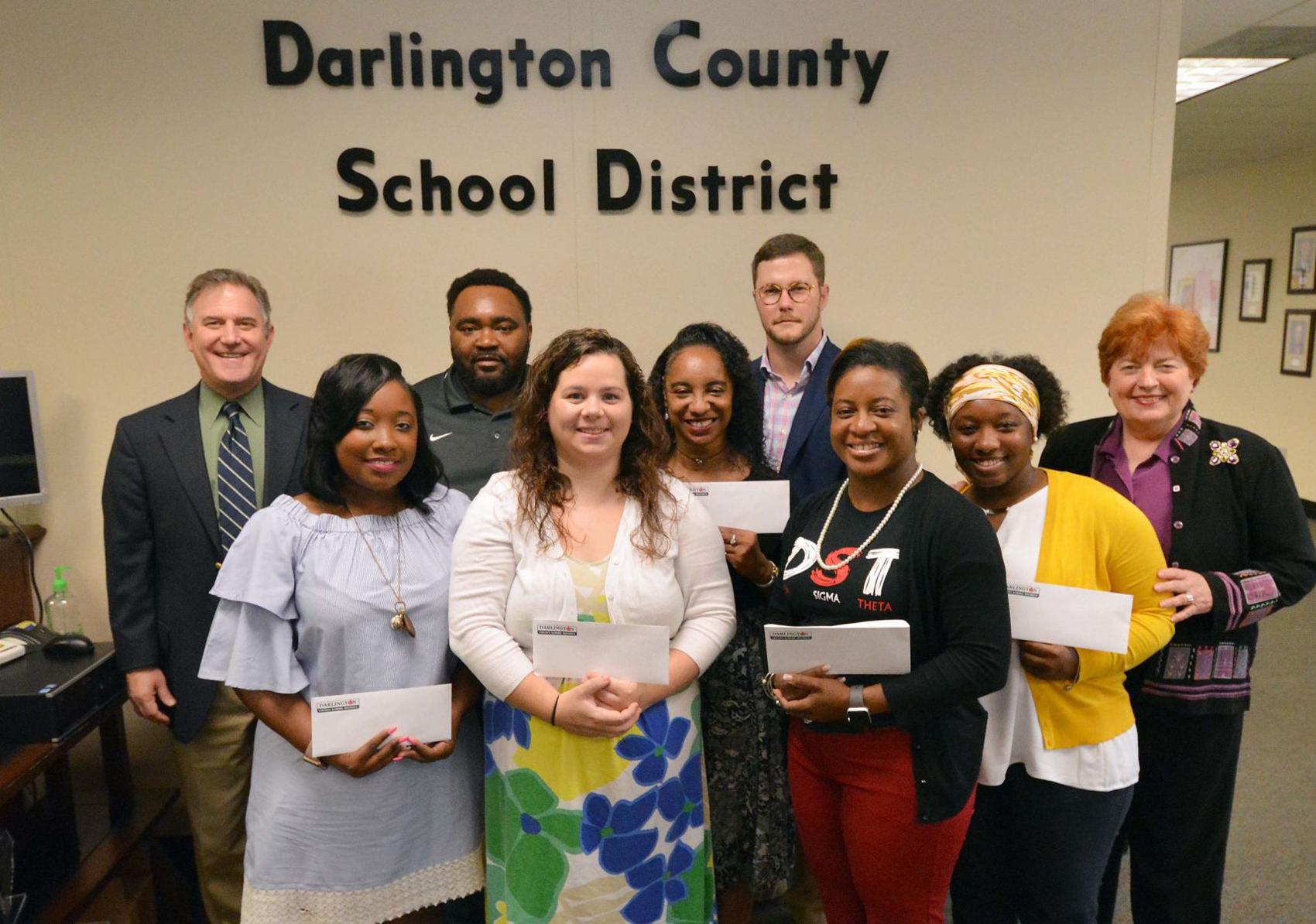 The scholarship program is available to current employees in the district who are currently enrolled in a bachelor's or master's degree program for teaching certification. This year, 10 district employees each earned a $1,250 scholarship to help pay for their tuition. Those future teachers also signed contracts to stay in the district for at least two years as part of the scholarship program.
Dr. Tim Newman, superintendent, said the scholarship program is a vital tool for the district to use when it comes to growing talent from within the district and bolstering recruitment efforts.
"We have extremely talented personnel working in Darlington County School District, and it is crucial that we assist those looking to become teachers here," Newman said. "The difficulties in recruiting and retaining teachers not only here in Darlington County but also across the state are well-documented. We must continue to be creative in our efforts to ensure the futures of our children."
Congrats, future teachers and way to go Darlington County School District!